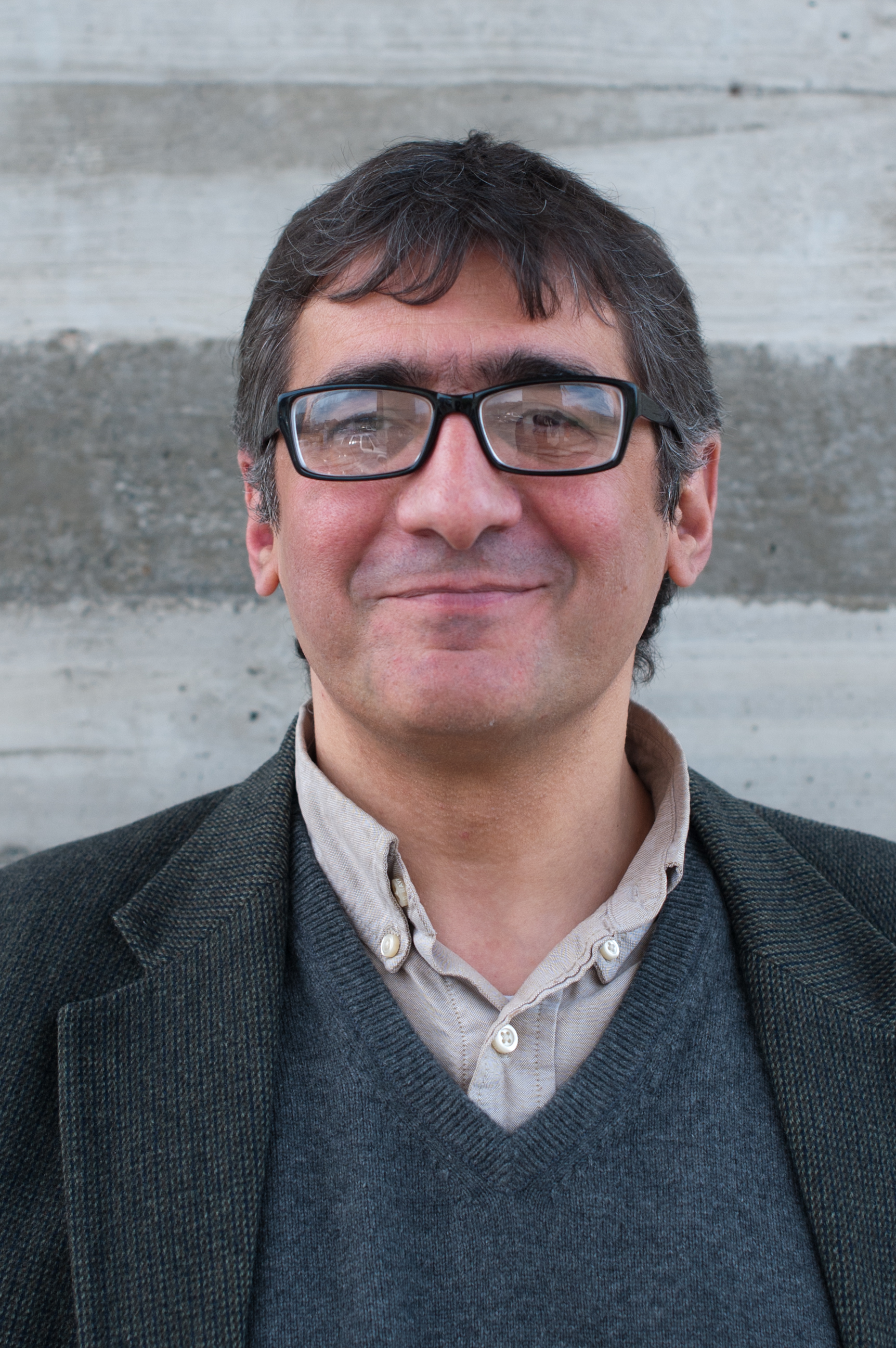 Alen Amirkhanian Appointed New Director AUA Acopian Center for the Environment
3
min read
YEREVAN–The American University of Armenia (AUA) has appointed Alen Amirkhanian as the new Director of the Acopian Center for the Environment. He will continue the vital work of the center while intensifying its research agenda, forging new partnerships, and expanding its public outreach.
Mr. Amirkhanian, who has served as the center's interim director for the past several months, was appointed upon the unanimous recommendation of a search committee and the approval of AUA President Dr. Bruce Boghosian.
"I plan to follow in the footsteps of Dr. Karen Aghababyan, the former director of the center, continuing the superb research he led in the fields of biodiversity and natural-resource management," said Amirkhanian. "We are fortunate that he will continue to carry out that work as the center's chief scientist."
Under Mr. Amirkhanian's direction, the center will also expand its focus to include several other fields of environmental research, including clean energy, green urbanism, and the role of IT in environmental protection.
"I would like to bring a multidisciplinary approach to AUA ACE," said Mr. Amirkhanian. "We will begin focusing on policy, law, economics, engineering, and mass media, in addition to our natural science focus to date."
During the past few months, AUA ACE has also become a more significant and visible community asset, with Mr. Amirkhanian working to forge partnerships that enable the center's scientific and academic work to reach wider audiences.
"For instance, we are working with ArmStat to bring environmental statistics to a wider audience and in a more user-friendly form," explained Mr. Amirkhanian. "We are actively organizing public seminars where our partners or visitors can share their experience in a rigorous academic setting."
The center has also been enhancing and formalizing its partnerships with high schools across Yerevan, including the Mkhitar Sebastatsi Educational Complex and Ayb High School. The goal, for Mr. Amirkhanian, is to expand these partnerships across Armenia.
Mr. Amirkhanian is also engaging the center with other units of AUA on high-value academic events. In partnership with the AUA School of Public Health and Collegium Ramazzini, AUA ACE is organizing an international scientific symposium on emerging issues on occupational safety in mining. The symposium, scheduled for April 22-23, follows a similar academic conference he spearheaded this past November at AUA on the role of mining in Armenia's socio-economic development.
Mr. Amirkhanian has been a lecturer at the AUA College of Science and Engineering since 2010. He teaches courses on environmentally sustainable building and city design as well as decision-making tools in clean energy and energy efficiency.
Prior to AUA, Mr. Amirkhanian served as a Senior Vice President of Research at Michael Porter's Initiative for a Competitive Inner City. He has consulted with the World Bank, UNDP, and the Brookings Institution on energy efficiency, economic, and urban-growth issues. He holds a Masters' degree from the Massachusetts Institute of Technology's Department of Urban Studies and Planning.
The AUA Acopian Center for the Environment (AUA ACE) is a research center of the American University of Armenia. AUA ACE promotes the protection and restoration of the natural environment through research, education, and community outreach. The center's focus areas include sustainable natural resource management, biodiversity and conservation, greening the built environment, clean energy and energy efficiency, as well as information technology and the environment.
The American University of Armenia (AUA) is a private, independent university located in Yerevan, Armenia. Founded in 1991, AUA is affiliated with the University of California. Through teaching, research, and public service, AUA serves Armenia and the region by supplying high-quality, graduate and undergraduate education, encouraging civic engagement, and promoting democratic values.
AUA is accredited by the Accrediting Commission for Senior Colleges and Universities of the Western Association of Schools and Colleges, 985 Atlantic Avenue, #100, Alameda, CA 94501, (510) 748-9001.
AUA provides a global education in Armenia. For news about AUA, visit the university Newsroom or follow developments as they happen on the AUA Facebook Page.