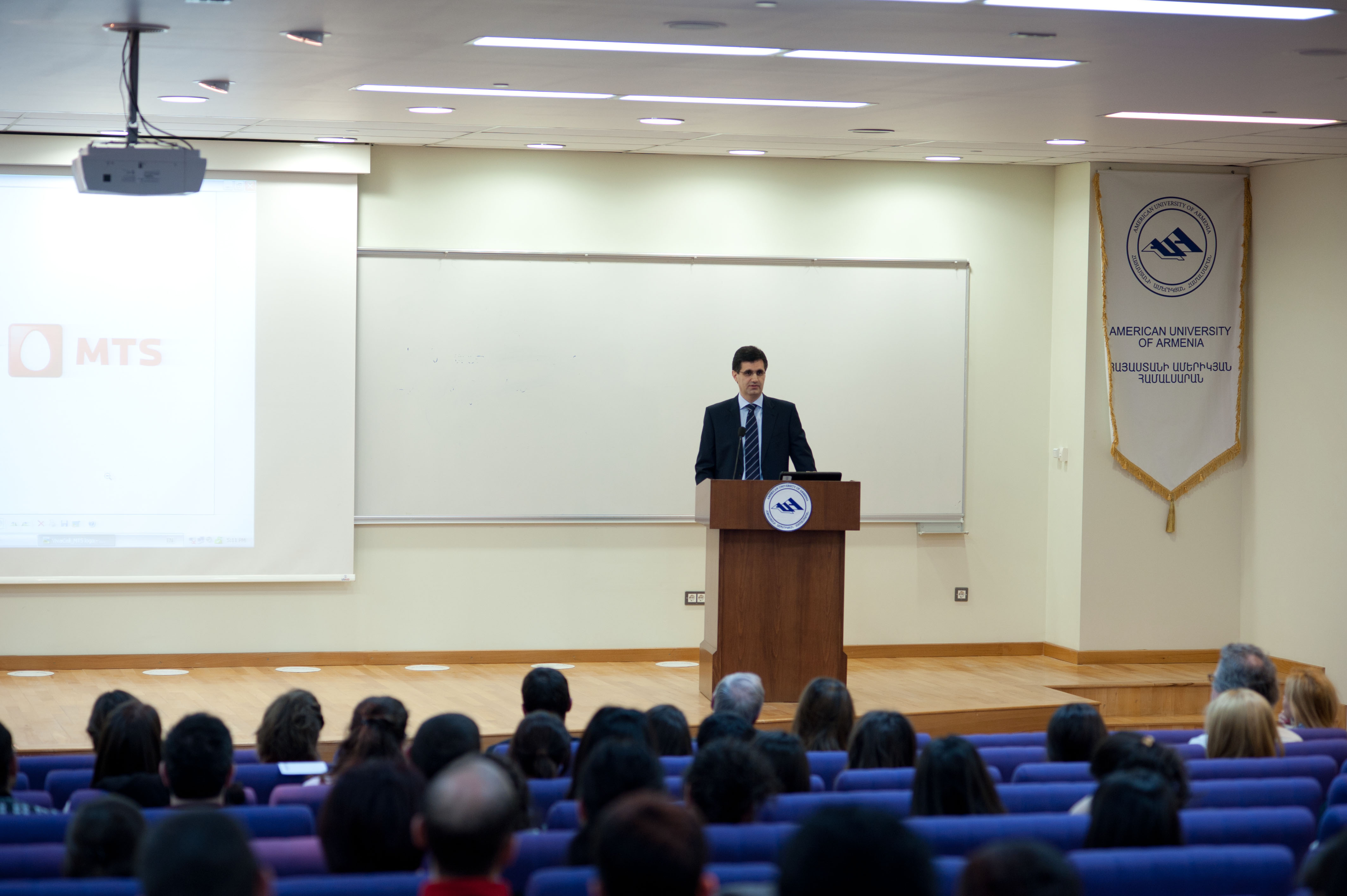 VivaCell General Manager Ralph Yirikian Discusses Enterprise Innovation at AUA
YEREVAN–VivaCell-MTS General Manager Ralph Yirkian delivered a presentation on Enterprise Innovation and Entrepreneurship last month at the American University of Armenia (AUA).
The public lecture, which attracted more than 180 people, was organized by the College of Business and Economics as part of a lecture series on Innovation and Entrepreneurship..
During the lecture, Yirikian discussed the key factors to business success, underscoring the importance of sourcing, selecting, managing and commercializing innovation. He also emphasized the necessity to build a corporate culture that values employees, suppliers and customers.
Yirikian also stressed that corporate responsibility innovation is much more important than technology innovation.
The American University of Armenia (AUA) is a private, independent university located in Yerevan, Armenia.  Founded in 1991, AUA is affiliated with the University of California. Through teaching, research, and public service, AUA serves Armenia and the region by supplying high-quality, graduate and undergraduate education, encouraging civic engagement, and promoting democratic values.
AUA is accredited by the Accrediting Commission for Senior Colleges and Universities of the Western Association of Schools and Colleges, 985 Atlantic Avenue, #100, Alameda, CA 94501, (510) 748-9001.
AUA provides a global education in Armenia. For news about AUA, visit the university Newsroom  or follow developments as they happen on the AUA Facebook Page.