The seminar presents the results of a study of formal and informal groups and mechanisms within Armenia's political, economic and military elites, aiming to reveal trends in formal institution-building and the changing role of informality in Armenia's power system since its independence from the USSR. The study relies on data from over 50 interviews with elite actors, backed up by archive materials, media stories, and expert opinions. A separate case study looks at the emergence and evolution of the Armenian army.
Alexander Iskandaryan, PhD, Director of the Caucasus Institute
Hrant Mikaelian, MA, Research Associate of the Caucasus Institute
Sergey Minasyan, PhD, Deputy Director and Head of Political Studies Department, Caucasus Institute
Alexander Iskandaryan is the Director and one of the founders of the CI.
A world-renown political scientist, Alexander moved to Armenia in 2002 from Moscow. His areas of scientific interest include ethnopolitical conflicts, post-Communist transformations and nation-building in the former USSR in general and in the Caucasus in particular. He has published and spoken on the emergence of post-Soviet institutions, elites and identities, conducted and supervised research on conflicts, migrations, discourses, media development and cross-border integration. He has authored the chapter on Armenia in Freedom House Nations in Transit for five consecutive years. He is also a popular political commentator for the media.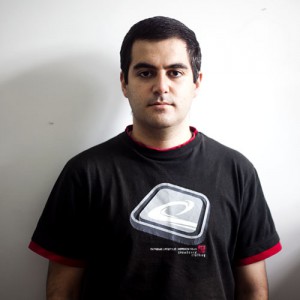 Hrant Mikaelyan works at the CI as a Researcher.
Hrant was hired by the CI after graduating from its course of Political Science with an MA degree in 2010. He has conducted and supervised research on ideological trends, economics, religion and society using varied research techniques including focus-groups, interviewing and discourse analysis. His research is published by CI, other think-tanks and scholarly journals.
Since 2012, Hrant has been studying at the Yerevan State University for an MA in Human Rights and Democratization. He got his BA in Computer Network and Systems at the National Technical University of Georgia.
Sergey Minasyan is the Deputy Director and Head of Political Studies Department at the Caucasus Institute in Yerevan, Armenia. He holds a PhD in Military History (2002) at the Institute of History under the National Academy of Sciences and Doctor of Political Science degree at the Institute for National Security Studies at the Ministry of Defense of Armenia (2013). Sergey Minasyan holds a MA in International Relations from the Department of International Relations, Yerevan State University (1998) and graduated from the Council of Europe Yerevan School of Political Studies in 2010.